My name is Chloe Fry, I am 16 years old, I am going into 5th Year; I live in Blackrock, and I Coach for the Dundalk Ravens Basketball Club.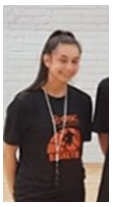 My Basketball Club Dundalk Ravens is based in Dundalk Sports Centre. I joined the club in November and started playing with the u16 Girls Team on Thursdays at 5-7pm. Since joining the Ravens I have learned so many basketball skills and have fell in love with the game, I have made so many friends for life through the club. I look forward to coming to the Sports Centre not only to play basketball but to socialize with my friends before and after training.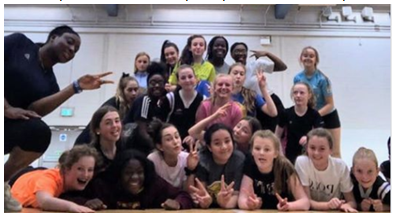 Since joining in November, I volunteered to help coach the club's under 12's girl's team. My Basketball Coach, Fu, sent me on the Louth Sports Partnership's Sports Leadership Course in April. I had been helping coach from January to April, but by doing the Sport Leader course and gaining my qualification, it gave me the confidence to step up and lead weekly 2 hour sessions with the under 12 team. I have since been asked to be the Head Junior leader of the u12's Girls team.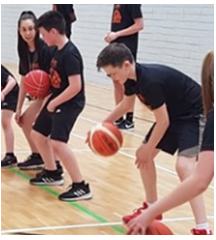 As a result of all the effort I put into my coaching, I was asked if I would like to volunteer to be a junior leader by Fu for Dundalk Sports Centre. I have assisted the senior leaders at Multisport and basketball Camps, I was also lucky enough to help with Louth Local Sports Partnership and Dundalk Sports Centre's Adult inclus-ability Camp with over 70 adults with intellectual disabilities involved
I have gained so much experience and knowledge thanks to Dundalk Sports Centre and Louth Local Sports Partnership. My confidence in myself and my teaching/coaching ability has grown so much all because of the Sports Leadership Course and the opportunities that Dundalk Sports Centre, Louth Local Sports Partnership and Dundalk Ravens have given to me.
I would recommend the course to anyone who is interested in sports, or physical activity. It's even better to have a Facility like Dundalk Sports Centre to coach and learn in and to have Louth Sports Unit to run the course and programmes local to me is a huge bonus.
More Information On Sport Leader Can Be Found Here
More Information On Summer Camps Can Be Found Here